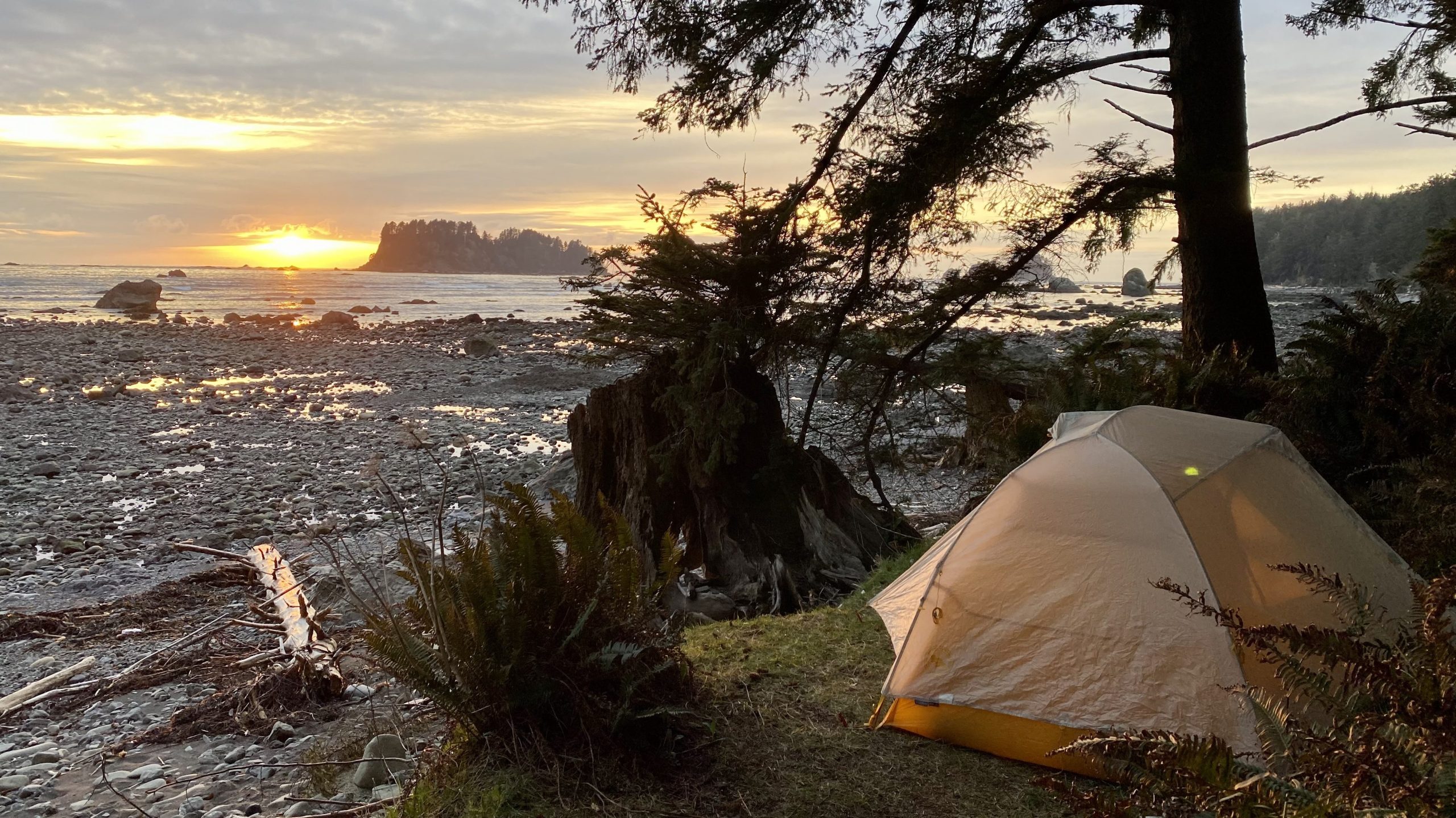 This trip is geared towards creating a welcoming, educational backpacking trip for beginners, empowering adults who are new to experiencing the outdoors in this way to move forward with planning and implementing their own personal trips. Whether it's choosing a trail that doesn't get you stuck walking for miles on a Forest Service road because you misjudged a creek crossing, setting up that ultra-light backpacking tent that you swear came with too many poles, or using a backpacking stove in the wind without losing both your eyebrows, this trip gives you the opportunity to learn, troubleshoot, and try out your skills with the coaching and support of professionals.
This intro to backpacking trip is specifically for people who identify as women, or who are non-binary and will feel more comfortable in a group that does not include men. People with these identities often feel less safe in the outdoors than those who identify or are perceived as men, and this trip is intended to be a space for them to learn about backpacking that is centered around them and their experience in the backcountry.
This trip takes place on the Olympic Peninsula on the trail known as the Ozette Triangle, the ancestral home of the Makah people. From the camp location, participants can hike to the Wedding Rocks, the site of petroglyphs depicting whales, sailing ships, hunters, and priests. Ozette is remote, less visited than many other areas on the Olympic Coast, and is characterized by wild and rugged coastline views.
Participants will bring their own food on this trip, and we will provide bear cans. You will need three lunches, two dinners, and two breakfasts. While there are many freeze-dried meals on the market, we understand that these are often expensive. Here are some tips and tricks for backpacking food on a budget:
PB+J is a great trail lunch. Trail mix, dried fruit, crackers, and candy bars are also fantastic. Pack things that are light, compact, and that you enjoy eating.
Breakfast and dinner can both be contained in quart-size ziploc freezer bags. Freezer bags can handle the heat of boiling water, meaning that you can "cook" them right in the bag. Then, you can transfer them to a backpacking bowl, or simply eat your meal directly out of the bag.
Granola and powdered milk are easy to pack, light, and taste great on the trail. If you'd prefer a warm breakfast, oatmeal is always a good option. Bring a little bit of peanut butter and some dried fruit to take it to the next level.
You'll want a hot meal with plenty of carbs for your backpacking dinner: this is not the time to diet. However, you do want it to be a "just add water" option. Couscous, instant rice, instant mashed potatoes, or ramen are all great starting points. Add spices and dried veggies for personalized flavor, and consider bringing jerky, sliced cheese, or other sides.
Highlights
Educational – Tidepools – Wildlife – History
Difficulty Level
Easy: Moderate elevation gain and loss, 9 miles over three days, some scrambling over wet, slippery rocks, uneven and steep trail.
---
Length
Three days
2023 Schedule:
October 20-22
---
Price: $325 per person
Includes gear, transportation, and all entrance fees, permits, and passes.
Our mission is to make outdoor recreation accessible to all. If you cannot afford the total trip cost right now, send us a brief message to request a discount form