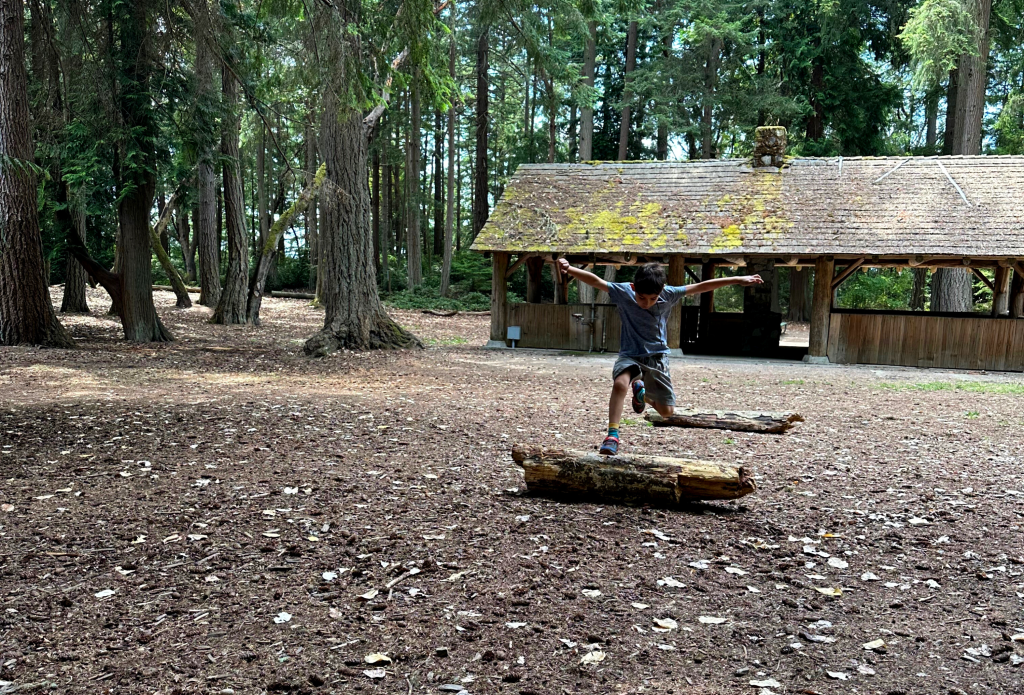 This week of activities at Point Defiance Park provides children ages 7-11 with daily time outside and learning opportunities focused around natural sciences. Students will spend five days exploring the plants, animals, and geology of the coastline and forest, while learning skills such as map reading and shelter building, and learning through hands-on activities and crafts such as scavenger hunts, shell and rock collecting, and art projects.
Learning Goals
Hiking and camping skills
Coast and forest ecosystems
Plant and wildlife identification
Route finding
Survival skills
Cultural history
Logistics
Meet Location: Point Defiance Park, Fort Nisqually
Meet Time: 9 AM
Pick-up Location: Point Defiance Park, Fort Nisqually
Pick-up Time: 3 PM
"My daughter looked forward to going to Pinecone Camp every day! She would talk about trails and nature spots she wanted to take us to. She would come home covered in dirt head to toe and smiling ear to ear. Can't wait for more programs with Sahale Outdoors!"

2023 Pinecones Camp parent
---
Weekly sign-ups
Daily sign-ups
Highlights
Learn hands on natural science with time to play and explore in an outdoor environment.
Difficulty Level
Easy to Intermediate: Short hikes and activities geared towards children's interests and ability level.
---
Length
Each camp is from 9-3, five days in a row.
2023 Schedule:
June 24-28: 9-3 each day
July 1-3: 9-3 each day (daily sign-ups only)
July 8-12: 9-3 each day
July 15-19: 9-3 each day
July 22-26: 9-3 each day
July 29-August 2: 9-3 each day
August 5-9: 9-3 each day
August 12-16: 9-3 each day
August 19-23: 9-3 each day
---
Price: $100 per day, or $450 per week
25% of the total trip cost is due at sign-up, with the remainder due two weeks before the trip date. You are welcome to pay in installments, contact trips@sahaleoutdoors.org to set up a payment plan.
Our mission is to make outdoor recreation accessible to all. If you cannot afford the total trip cost, send us a brief message to request a sliding scale pricing form.