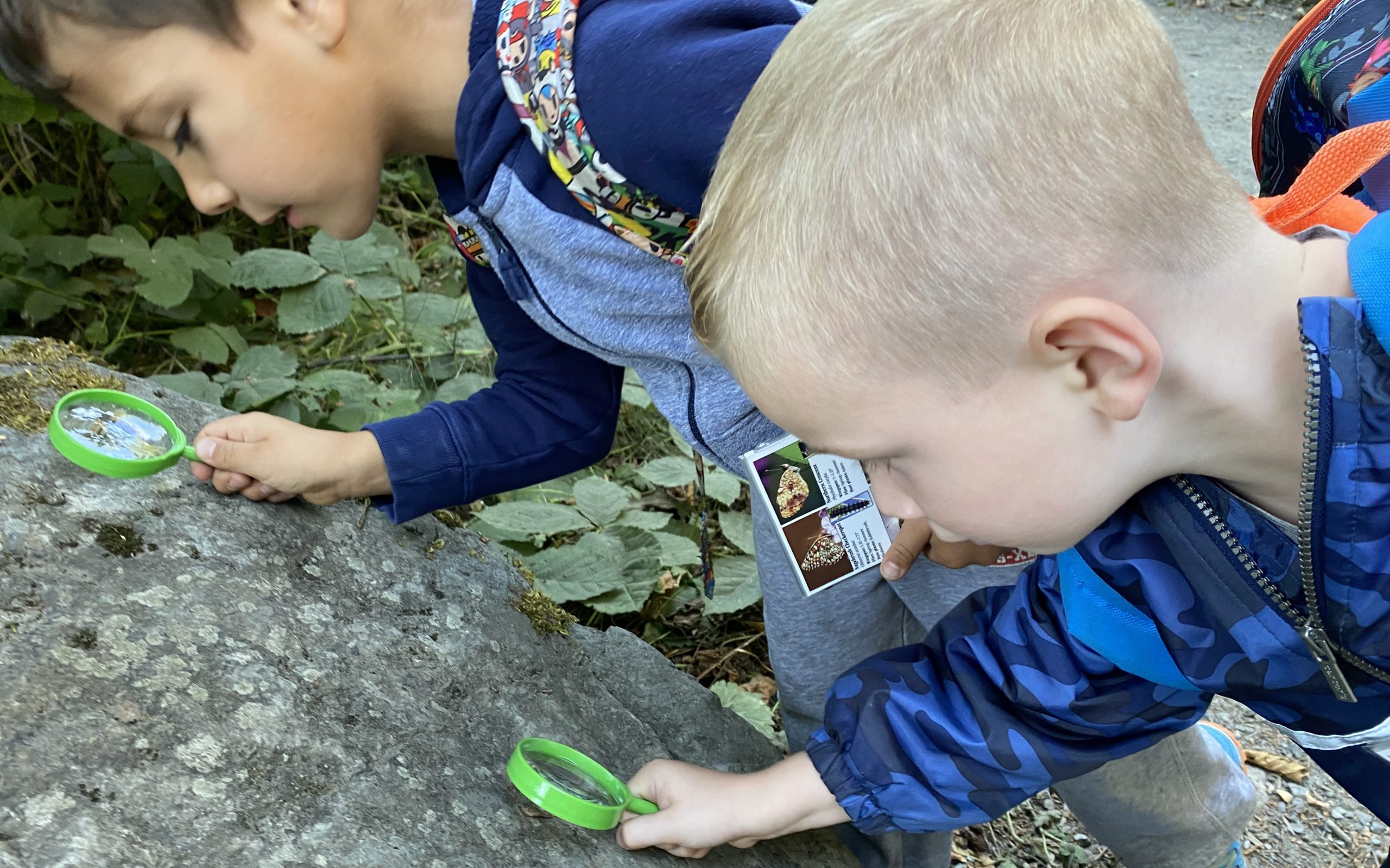 Tiny Trails provides your child with guided exploration of their local environment. They will play and discover while developing a connection with nature, themselves, and each other. Tiny Trails will provide hands-on activities, rain or shine while your child has space to explore and be creative. This includes child-led walks, plant identification, shelter building, and nature games.
Lesson Plans
Getting to know each other and the land
Students will play games to get to know each other and explore the park. You can expect a nature scavenger hunt!
Being Creative
Students will continue to explore the land as they gather supplies for their nature craft they are making.
Taking care of the land
Students will work to identify plants and flowers in the park and learn how to take care of them.
Giving back to the community
Students will have the opportunity to make a craft for someone they care about, and teach them what they have learned.
Highlights
Child led exploration – Guided nature activities – Building connection with nature and each other
Difficulty Level
Easy: Geared towards little feet.
Length
Four hours, from 9am – 1pm.
Age
Age: 4-6 (should not turn 7 before Sept 1)
Child must be potty trained and able to be away from their caregiver for 4 hours.
2023 Schedule:
---
Want to volunteer?
Fill out our Volunteer Application to join the Tiny Trails team!